Warm Weather Skin Care Tips for Men
DISCLAIMER
This blog has not been approved by your local health department and is not intended to provide diagnosis, treatment, or medical advice. Read More

This blog has not been approved by your local health department and is not intended to provide diagnosis, treatment, or medical advice. The content provided on this blog is for informational purposes only. Please consult with a physician or other healthcare professional regarding any medical or health-related diagnosis or treatment options. Information on this blog should not be considered as a substitute for advice from a healthcare professional. The claims made about specific products throughout this blog are not approved to diagnose, treat, cure, or prevent disease.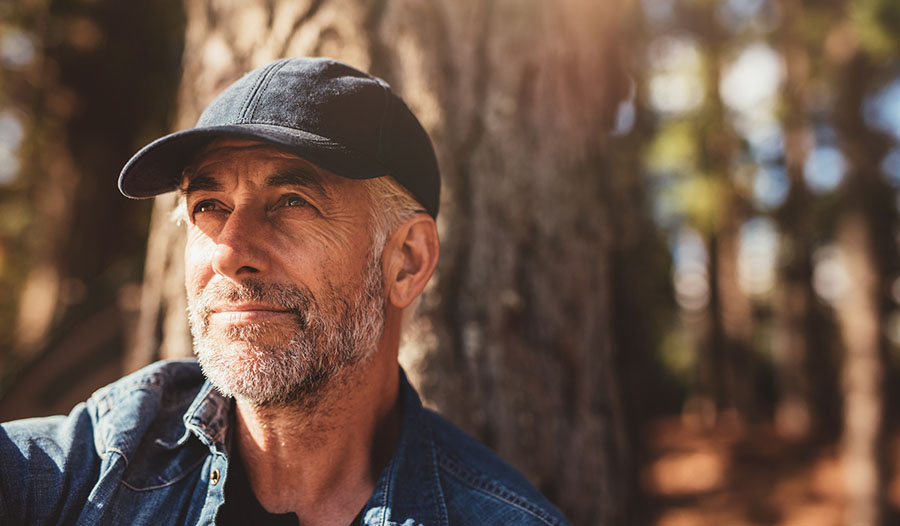 Create a men's skincare routine or tweak an already existing one to make sure skin is ready for the warmer weather.
There are a variety of things that men can do to keep their skin healthy throughout the year. Sunscreen can protect skin from nasty burns, and exfoliating is a great way to keep the face clean and help prevent breakouts. Take these easy steps for a balanced complexion.
Step 1: Benefits of Washing Your Face
Face washing is vital for every skincare routine. Quickly doing so daily or even just a few times a week is a great way to help clear pores. Wash away loose, dead skin cells and let the skin breathe. While just rinsing the face is certainly better than not doing anything at all, it's always better to use a face wash to thoroughly clean it just as one would do with any other part of the body. Regular soaps and body washes are often too harsh for use on the face, so soap made specifically for the face is a preferable choice for keeping the skin clean, clear and free from irritation.
Step 2: Exfoliation for Smoother Skin
Exfoliating is a great way to clear clogged pores. Exfoliating the skin is a simple addition to a normal face wash routine that may help keep skin both clear and clean. Wash away the dead skin cells and keep pores clear of residue. The best part is that this step only needs to be added to a skincare routine a few times per week.
Step 3: Nourish with Hydration and Moisturization
Hydration is something that's important for the entire body. Just like drinking water is necessary for the inside, moisturizer is helpful for the skin. Keeping the entire body hydrated can assist in keeping skin clear and glowing. Some people just moisturize in the winter when skin tends to dry out, but it's an important step for healthy skin all year long. Moisturizing in warm weather can help control the production of the body's natural oils, which then assists in the reduction of acne. A morning skincare routine that also incorporates products containing SPF may reduce the frequency of having to apply sunscreen. It is important to remember, though, that SPF products need to be reapplied and won't last all day.
Step 4: Always Apply Sunscreen
This final skincare tip is probably both the most obvious and most important. Sunscreen is important for preventing burns and limiting the amount of strong UV light penetrating the skin. One thing that many people don't know is that there is sunscreen specifically made for the face. Regular sunscreen is great for most of the body, but it can be too strong and potentially cause an imbalance in the natural oils in the face. If just getting one sunscreen is preferred, try an oil-free, water-based sunscreen so that it is gentle on the whole body. The face is one of the most common places to experience burns and other skin damage from the sun, so SPF products are important for health and safety.